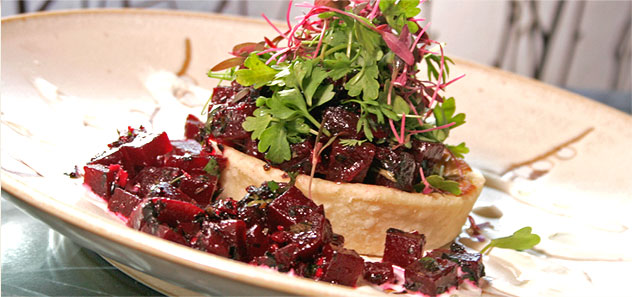 Walter Manikowsi, Executive Chef
Chef Walter Manikowski began his training at the prestigious Villa Du Parc country club. He moved to San Diego in 1998 to work as sous chef at the Sea Lodge at La Jolla Shores, then moved to the Midwest as executive chef at Vinifera restaurant which became critically acclaimed and featured on the Food Network's The Best Of...
Before returning to San Diego he made his mark in Santa Fe, where he served as executive chef at the historic Hotel St Francis. There he served on the board of the world renowned Wine and Chile festival Committee as well as participating in many outreach programs. Next, back to San Diego to helm the kitchen at Dussini Mediterranean Bistro focusing on serving local ingredients in a host of cuisines from around the Mediterranean.
At Currant American Brasserie, Chef Walter has introduced a menu featuring new American cuisine deeply rooted with classic french technique. Manikowski's cooking is refined and rustic at the same time, full of flavor and well presented with a focus on seasonal ingredients and sustainability.