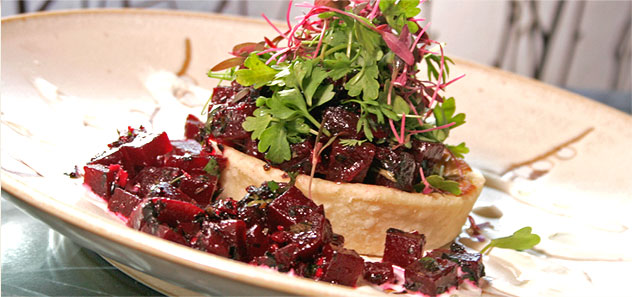 Currant is dedicated to uncompromising quality!
We have modernized the classic French bistro with a touch of American ingenuity, creating a professional yet humble atmosphere.
We are cooks, servers, and wine enthusiasts all dedicated to create a genuine dining experience to remember. We offer only the freshest, seasonal ingredients all while promoting sustainability and best practices in the industry.

Walter Manikowsi executive chef
At Currant American Brasserie, Chef Walter has introduced a menu featuring new American cuisine deeply rooted with classic french technique. Manikowski's cooking is refined and rustic at the same time, full of flavor and well presented with a focus on seasonal ingredients and sustainability. read more >>
---
Alberto Fuentes Director of Service
With over 13 years of experience in the service and hospitality industry, Alberto joined the Currant American Brasserie team in 2014 and is responsible for directing front of house service. Alberto has worked in every front of house position and has an acute knowledge of restaurant operations and procedures involved in creating a first class dining experience. read more >>
---
Lindsay Sudul Events Manager/Assistant Manager
I live breathe and love the hospitality industry! My entire career path has been in restaurant management, catering and recently as a personal chef. My hobbies are sipping great wine, cooking for friends, Travelling anywhere I can get to and being with my cats Luci & Desi! Formerly worked in New York but love San Diego.